Meet Our Physicians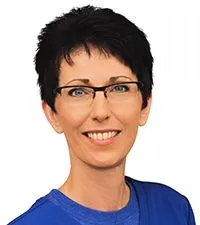 DR. BECKY BRUNO Chiropractor
I grew up in Jamestown, NY a small town in western NY. I moved to Daytona Beach in 1979 to attend college. I was greatly suffering with migraine headaches. I sought out many doctors and treatments without relief. I then became a chiropractic patient of Dr. Lombardo's in 1991. After only 1 week of treatments my headaches were gone! It was life changing for me and my family!
This sent me on my road to becoming a chiropractor myself. I moved my family to Seneca Falls, NY to attend New York Chiropractic College. I graduated with honors in 1997. I moved my family yet again to Pittsburgh, PA where I was in practice for 8 years. I missed Florida and my family here and had the great opportunity to rejoin Dr. Lombardo once again, but this time around as a colleague.[Dr-Becky-Bruno]
I enjoy spending time with my friends and family, going to the pool and beach and watching Pittsburgh Steelers football.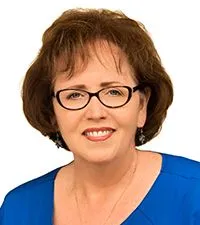 DR. LINDA LOMBARDO Chiropractor
I've been practicing chiropractic in the Daytona Beach area for 38 years. I was the second female chiropractor in the Daytona area. In 1987, I founded Lombardo Chiropractic Clinic in the Trails Shopping Center in Ormond Beach and recently relocated to our present location on Hand Avenue. I was born and raised in Minneapolis, MN. I did my undergraduate work at the Minneapolis campus of the University of Minnesota and my chiropractic education at Northwestern College of Chiropractic. I graduated in 1980.
I live in Ormond Beach in a multigenerational home with my husband, John, our beautiful children, Andy and Emily, and both of our 93 year old moms. Our family also includes a Pug named Phoebe, a cat named Babe, and a cockatiel named Queenie. (He's the best doorbell ever!) I enjoy bicycling, boating, strength training and baking. Perhaps my greatest joy is the reward of returning patients to a normal, happy life through the care we provide at Lombardo Chiropractic Clinic.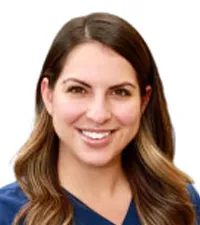 DR. VECINO Chiropractor
Upon graduating from the University of Connecticut in 2014, I was hired as a Chiropractic Assistant at a local practice. After seeing the life-changing results that patients were achieving, I knew I had to attend Chiropractic school. I graduated from Palmer College of Chiropractic in 2019 with academic honors. I took extra coursework and attended training seminars in order to become Advanced Proficiency Rated in the Activator Method. When I'm not caring for patients, I also enjoy spending time in the sun and hanging out at home with my dogs and cats. I am so excited to be with Lombardo Chiropractic Clinic and to help my patients function at their best!